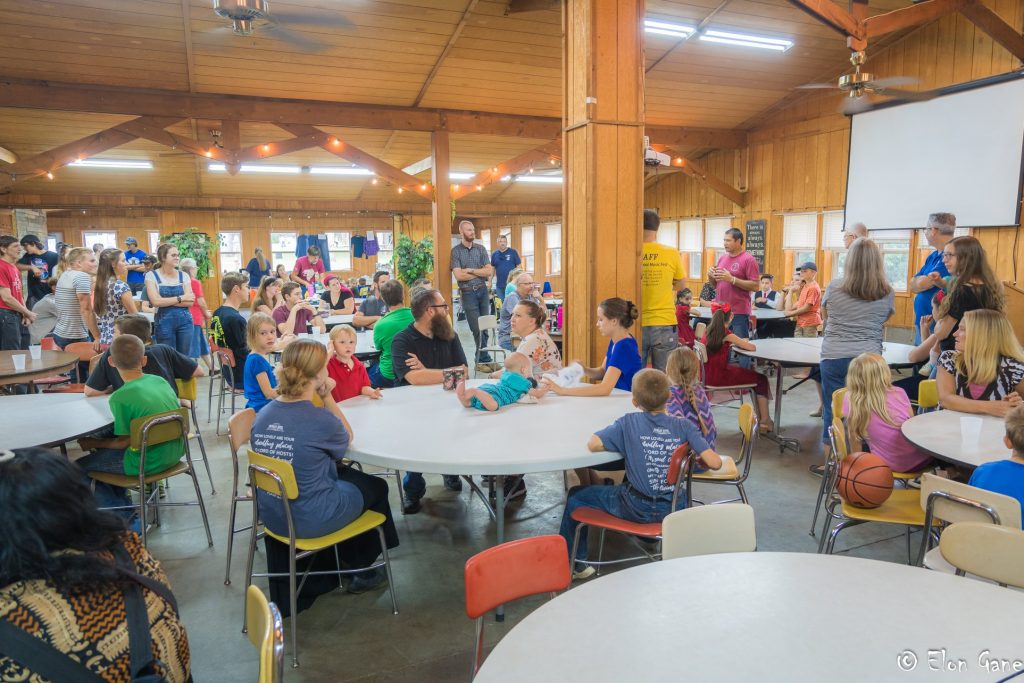 Mark your calendar for September 26, 2020!
10AM – 11PM @ Church of The Nazarene in El Dorado Springs, MO
Free admission, love offering will be taken.
Bring your own sack lunch.
The evening meal will be a potluck. Please bring enough for your family plus a few extra mouths! (Kitchen available.)
Please RSVP to be entered into the talent show! This will be our concert for the evening, so please sign up with what you feel the Lord leading you to do. More than one entry is welcome!
We are considering a friendly volleyball tournament. Please RSVP with your name and age if you'd like to be added to a team.
Other activities planned: card games, cornhole, can-jam, basketball, dancing, and of course jamming!
Paul Family Concert and Potluck Meal to Follow on Sunday
Our 2018 HSMF Featured Band, the Paul Family, will be in town and presenting a concert at Church of the Nazarene on Sunday morning, the 27th – after which we'll enjoy a potluck noon meal at the church. We hope you can bring a dish and stay for both days of fun!
An RSVP to attend is not required, but is appreciated. You can RSVP to Lacey at MannaGirl24@yahoo.com (Please include HSMF in the subject line) or by
texting 573-836-1156. We hope you come and bring a friend!