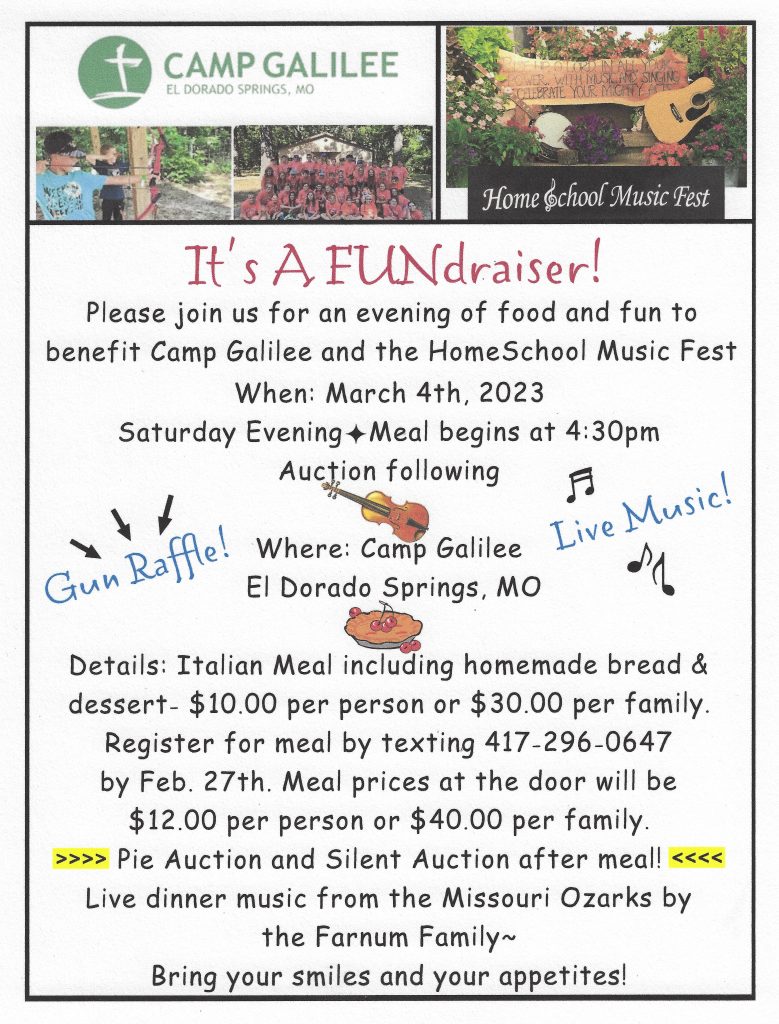 Hey friends,
You may have already heard about it, but just in case you haven't, we're planning a joint FUNdraiser meal and pie (etc.) auction at Camp Galilee for the camp and the HSMF. It's on Saturday evening, March 4th starting at 4:30pm. If you want to enjoy a great Italian meal, $10 a person or $30 for your family, please register for it by the 27th, by contacting us. Meal prices will be more at the door. Special treat of the evening will be the Farnum family providing live dinner music and entertainment!
If you can donate something to auction off from your business or otherwise, please let us know by February 25th by texting 417-296-0647 or message us on email, IG, or FB. Or if you can bake a pie or any other yummy baked item for the pie auction, please notify us of your choice of bakery also by that date. Please make sure all donations, baked or otherwise are labeled with the donor/baker's name on it!
And don't miss this!!!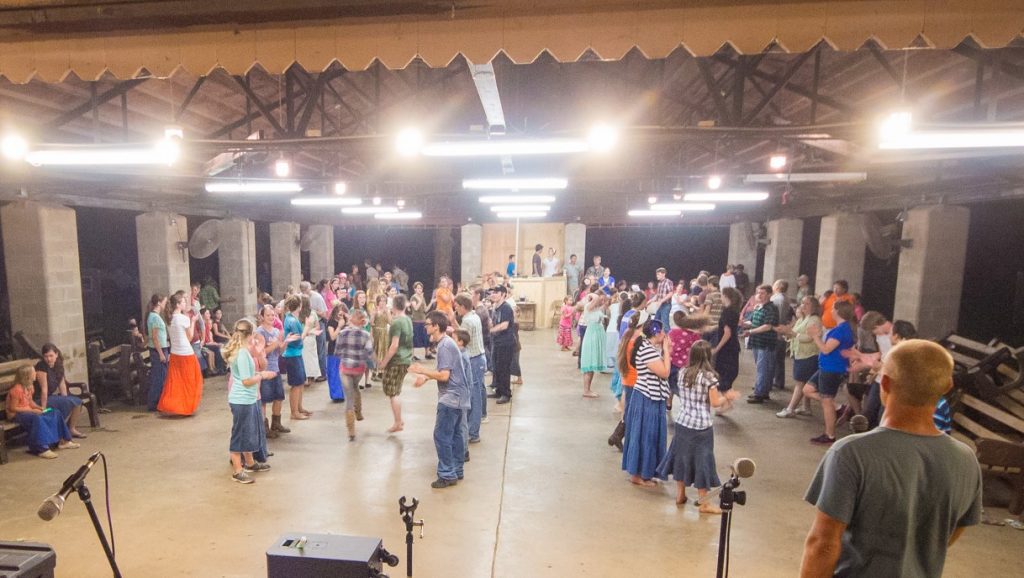 ---
---
---
Why This Fundraiser?
You, our generous friends, are the sole source of funding for Homeschool Music Fest. Without funding, we wouldn't be able to rent the camp or help our bands with expenses.
If our fundraising goal is met, there will be no admission charge for the event. Those who haven't made a donation here will have the opportunity (but won't be required) to do so at HSMF.
Where Your Money Goes
Our fundraising goal is based as nearly as possible on the actual cost for renting the camp, buying food, and helping out with some band expenses.
The organizers are all volunteers who love the HSMF family. No one is being compensated with your donations.
Any extra money will be kept the HSMF bank account and used for the next Music Fest.
What if we Miss our Goal?
We have the fundraising window open until July 9th, at which point we'll assess how much has been raised.
If it's short of our goal, we will figure out what's the best version of HSMF we can put on for whatever amount has been raised. Possibilities would include things like booking fewer days at the camp or asking everyone to bring all their own meals.
Regardless, we do intend to have HSMF with whatever money we are able to raise!