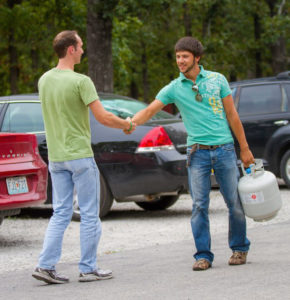 2023 Registration Update: No pre-registration necessary unless making lodging reservations. All cabins or overnight lodging being rented MUST be booked by the 30th of August to ensure that your cabin is open and ready for use.
There are no admission fees but your generous donations to bless the bands with will be very much appreciated!
Lodging reservations will need to be made by August 30th and need to be paid upon arrival. To make lodging reservations, please email us at music4fest@gmail.com OR text 417-296-0647
Thanks for submitting your lodging registration for Homeschool Music Fest. We can't wait to see you there! One of our registration coordinators will be reaching out to you soon with a confirmation email.